Money-back Guarantee
We offer a 30-day risk-free guarantee on all our products
2-day Shipping within USA
Fast and totally secure shipping nationwide. Outside USA 2-6 Days
Antimicrobial
Antimicrobial properties layered into the mat provides a clean and healthy surface every time
Odor-Free
Odorless and Non-toxic, free of problem-causing materials such as rubber, latex, phthalates, and heavy metals!
NEXT GENERATION PRODUCT FOR THE PERFECT SURFACE
Sensu's ability to consistently come out with high-quality products is a result of our efforts to understand our customers, creating a bond that goes over and beyond what other companies offer.
Rated 4.9 Stars
1788 reviews
For Health Conscious People On-The-Go
We are always developing products aimed at helping you perform better and recover faster so you can enjoy doing the activities you love again and again.
100% Life time warranty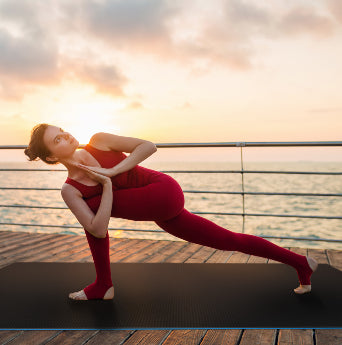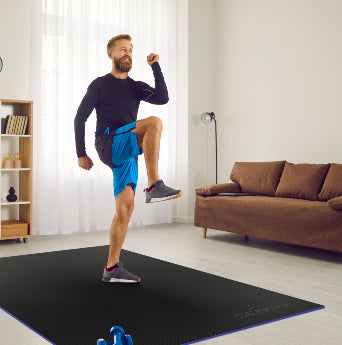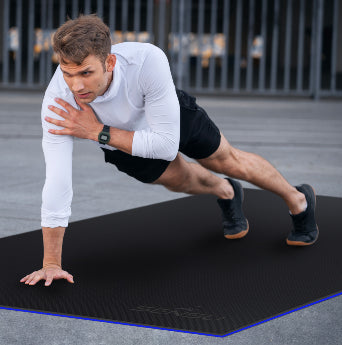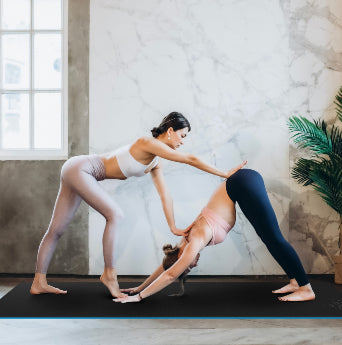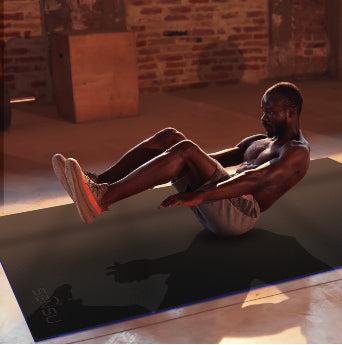 WHY we

made sEnsu

Sensu is passionate about sports, wellness, and relaxation and we are committed to creating products that represent our values and reflect our dedication in offering nothing but the best for our customers.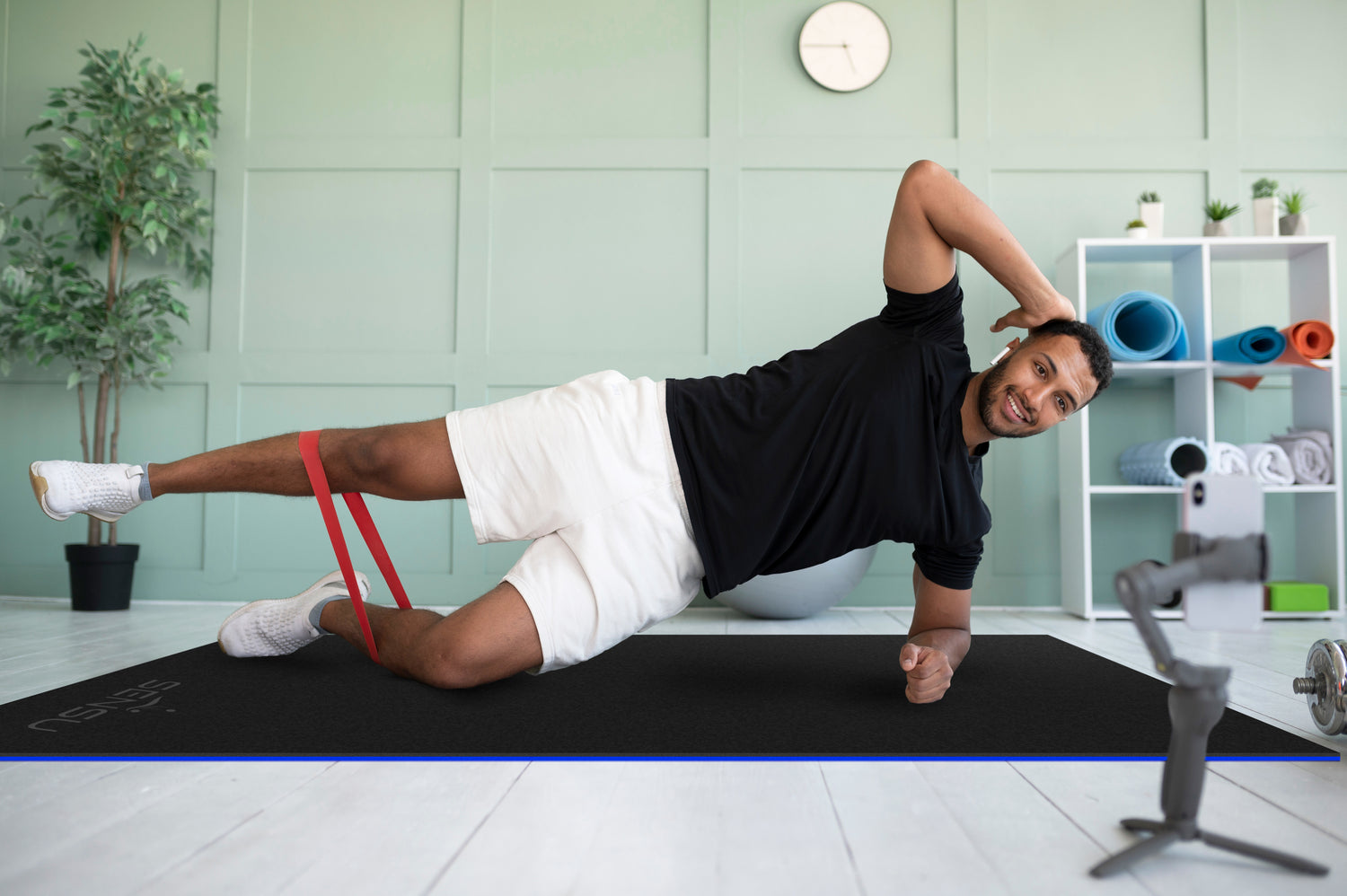 Don't just take our word for it....
It's exactly what I was looking for in making my own private space for Yoga/Pilates/Stretching practice and I love everything about it. I think this SENSU mat is perfect size and the padding is certainly nice on the joints. It could also accommodate room for 2 people if you like. The additional plus comes with carry bag and towel.

I had been using another mat…one of those that piece together like a puzzle and I thought it was good…until I bought and started using THIS mat. The amount of traction you get on this mat is like nothing I've used before. There's absolutely no sliding. My shoes don't slide and the mat doesn't slide on the cement floor beneath it.

Nicholas T
Excellent Quality
I received the large exercise mat as advertised and was quite pleased with the shipping materials. I could tell just from the weight it would be a substantial mat. Then, upon opening the package, I see the carrying case. This mat is clearly professional quality and I'm really impressed that it's odor free, as promised.

I've been having a problem with my yoga mats recently that my hands and feet slip on them. This one is *really* non-slip. This has made a huge difference in how easy it is to do the poses. It is noticeably more shock absorbent than my previous mats I really like that it is 4' wide.

Anne B
Really Non-Slip -- Good shock absorption
I have used this yoga mat for a couple of weeks and absolutely love it! I've tried other ones in the past but this one is almost like a memory foam type. It gives you a lot of room so you can do almost any floor exercise on it without going off the edges. It helps considerably with reducing foot pain from being on carpet or a hard floor.

I wanted a mat that was thick & stable enough for HIIT workouts and this one is perfect! I use it for strength training, yoga, & HIIT and it has a good amount of cushion. It works for plank-ups so I don't get rug burn. It's stable & doesn't shift when doing mountain climbers or similar exercises. It's very easy to clean.

Jackie S
Withstands high impact & easy to clean!
This mat is large enough that my wife and I can do workouts together, the surface provides good traction and excellent cushioning without being "squishy" or soft. The blue underside is so antislip that the mat doesn't move on a hardwood floor even during our most aggressive lunges and football drills.

Frankie
Perfect for HIIT or Cardio
Frequently asked questions
Shipping time usally takes 2-3 days. Due to Covid there may be a slight delay with shipping.
Processing time is within 2 business days
At the moment we only ship from USA, Canada, Australia
If you would like a tracking number contact us and we will send it right away
Your order number will be included in the emails we send confirming your order and on the information, we sent with your order. Can't find it? Let us know and we can look it up for you.
Your refund will be paid back via your original payment method.